Bruce Weber, President & CEO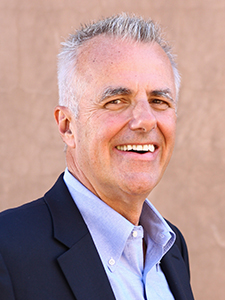 Bruce Weber is Founder and President/CEO at Weber Group, an independent consulting firm that assists social-sector organizations in realizing their potential and achieve long-term sustainability through transformational execution.
Bruce brings over 20 years of experience to the for-profit and non-profit community, working with startup, growth, and mature organizations. He assists in strengthening organizations through, strategic planning and visioning, organizational development, leadership and board development, board recruitment, and board onboarding, all with an emphasis towards mission attainment and fulfillment.
As a BoardSource Certified Governance Trainer, Bruce delivers cutting edge tools and methodologies to assist in building the right governing board to support the organization. His approach to planning and strategy provide focus in helping organizations build capacity for long term sustainability. Having served in many roles on non-profit boards, Bruce is qualified to provide the guidance and tools necessary to make a successful impact on an organization. Bruce works with numerous non-profit organizations spanning Arts and Culture, Community-Based, Human Services, and Education.
Prior to Weber Group, Bruce held a variety of positions in the technology industry with Microsoft and Hewlett-Packard.
Bruce holds a Bachelor of Science degree in Business and Management from the University of Maryland, College Park. He is a Certified Governance Trainer with BoardSource. He has trained with National Arts Strategies offering practical business tools for the Arts and Culture non-profit sector. He is a former participant in the Virginia G. Piper Charitable Trust ATLAS Initiatives (2014 – 2016) and (2016 – 2018) leading organizations through a comprehensive organizational assessment in partnership with Susan Kenny Stevens, author of Nonprofit Lifecycles, A Stage Based Approach. Bruce is a Founding Member and Lifecycle Consultant of the Nonprofit Lifecycles Institute, a national organization that assists nonprofits in increasing their capacity to fulfill their missions thus strengthening our cities and neighborhoods.
Leveraging his professional knowledge, Bruce is passionate about the Desert Botanical Garden and is serving his third term as a trustee. In addition, he serves on the board of Big Brothers Big Sisters of Central Arizona, the Advisory board of the AZ Sustainability Alliance and is a graduate of Valley Leadership Institute Class 38. He enjoys cycling, hiking, guitar and exploring the outdoors.
Download Bruce's Bio View Bruce's LinkedIn
Charlie Smith, Managing Partner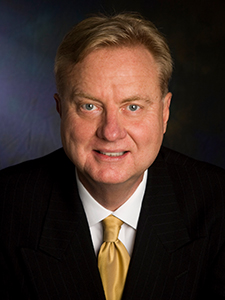 Charlie brings decades of experience in the financial services industry including an extensive background working within organizations to develop high performance teams. Charlie's focus is working with nonprofit CEOs, Executive Directors and Board Chairs to build smarter boards focused on strategy and execution. He is a BoardSource Certified Consultant, a certified 6 Sigma Black Belt and a Master Black Belt.
Prior to joining The Weber Group, Charlie was the Managing Partner for Line of Sight Consulting specializing in strategic planning, change management and process improvement. Charlie spent 20 years at Caterpillar's Financial Services division serving in a variety of executive leadership roles in the US, Europe and Asia. As Managing Director of Caterpillar's financing arm for power systems in Asia, Charlie worked extensively to expand Cat's finance footprint across Australia, China and SE Asia. He had P&L responsibility while leading and developing a team that grew the business from greenfield to a half-billion dollar operating unit. He brings extensive strategic planning, board governance, leadership development, change management, 6 Sigma process improvement methodologies and large-group facilitation to the Weber Group.
Charlie has a passion for serving on and working with nonprofit boards. He has developed the SMART Board model to help nonprofit boards define and execute strategy and strengthen generative thinking. He uses a 6 Sigma approach to board governance and strategy execution. Charlie has held positions with Caterpillar, JI Case, and American Bankers Insurance Group.
Charlie is active in the Scottsdale community and sits on several boards including the Scottsdale Chamber of Commerce, Junior Achievement of Arizona and Arizona Helping Hands where he chairs the board governance committee. He is the Chair of the Scottsdale Chamber AM Connect Committee.
He previously served on the JA Singapore and JA Asia Pacific Board of Directors. He is also a founding member of the Women's Initiative in Singapore (WINS), an organization created to support women in business, and was the sponsor for the creation of the Asia Synergy Network, a connection and networking group in Singapore. He is a singer, songwriter, arranger and producer of a variety of music genres at his home recording studio.
Charlie earned a B.A. in Business Administration from Bellarmine College in Louisville, Kentucky as well as an MBA: Finance from Manchester Business School in Manchester, England. He attended the mini-MBA program on Strategic Planning from University of Bratislava and has served as a Malcolm Baldrige National Quality Award and Tennessee Quality Award examiner. He has received the BoardSource Certifications for Nonprofit Board Consulting and Nonprofit Board Chair Leadership.
Download Charlie's Bio View Charlie's LinkedIn
Kathy Weber, Partner Design Management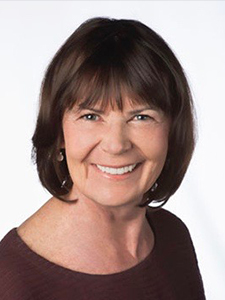 Kathy brings 20 years of experience as a Graphic Designer working with organizations to develop visual communications. Kathy has delivered a portfolio of materials including presentation briefings, brochures, collateral, posters, newsletters, annual reports, infographics, organizational identity elements and dashboards.
Prior to joining the Weber Group, Kathy held numerous design positions within the U.S. Government (NOAA, Navy Department), and Life Technologies, Inc. She also managed an independent graphic design firm, Weber Design in Washington, D.C.
Kathy graduated cum laude from American University in Washington, D.C. earning a B.A. in Graphic Design. She is a member of the American Institute of Graphic Design, Phoenix. She is passionate about music and is currently studying Jazz piano, is an advocate for fitness and nutrition, and spends leisure time working on fine art projects.
Rachael Weber, Digital Strategist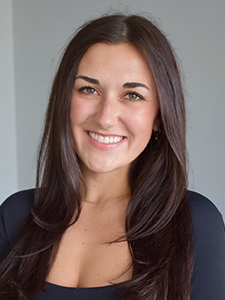 Rachael Weber is the digital strategist at the Weber Group, specializing in building your business' brand.
Prior to the Weber Group, Rachael started as a freelance promotional videographer & editor. She then went on to work at a marketing agency in Scottsdale as a full-time account executive, overseeing social media content creation, public relations, video production and graphic design.
Rachael received a BFA from Chapman University's Dodge College of Film & Media Arts, where she gained extensive training from industry professionals about video production and digital branding strategy.
Rachael's true passion is helping businesses discover their "why" and how they can convey that message to their target audience.
José Valdés, Nonprofit Advisor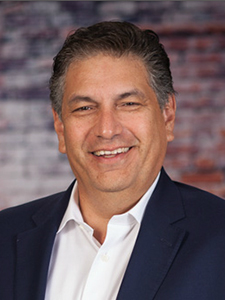 José Valdés joins the Weber Group team as an Advisor to our nonprofit clients. His passion and focus is to help these entitles create a sustainable and financially strong model that enables the pursuit of their vision and positively impacting their respective communities. He brings brings a wealth of success in creating markets for growth startups in the high-tech and disruptive healthcare industries. This experience is of tremendous value to our nonprofit clients that are now looking to become more agile and business-like while defining a pathway to sustainability, growth, and financial viability.
In 2010, he helped build the first mobile primary care model in the US with Arizona being White Glove Health's fastest growing market. Knowing that the healthcare system was broken, his healthcare journey brought him to Castlight Health (2102), the first shopping and pricing-transparency platform in the country for Fortune 500 companies and their employees. Always being mission driven, he then helped found Equality Health (2016), a private-equity-funded healthcare delivery system that focused on serving the underserved (Medicaid) via a culturally-based model based on social determinants of health. Most recently, he was the Chief Development Officer of an $85M nonprofit focused on delivering integrated care, employment services, and housing for individuals with behavioral (SMI), intellectual, and developmental challenges.
On the personal side, he loves advocating for the Latin Arts and underserved communities. He truly believes that change is only possible when one is willing to be "comfortable with being uncomfortable."